THE FUTURE OF MARINE STABILIZATION
We believe the ultimate luxury is uninterrupted time on the water. That's why Smartgyro stabilizers are designed to minimize not only unwanted movement but also downtime during maintenance.
FEEL THE MAGIC
Our love for boating comes alive in our products. We push the limits of
technology so boaters can enjoy a life without limits.
Smartgyro stabilizers eliminate boat roll to make life's richest moments more comfortable, safe, and satisfying.
POWERFUL PERFORMANCE
Advanced technology virtually eliminates boat roll, no matter the conditions
SUPERIOR EFFICIENCY
Stabilizers can be fully serviced onboard for significant time and cost savings
LESS DOWNTIME
Easier maintenance means more time to enjoy your favorite things in life
THE WATER IS NO PLACE FOR COMPROMISE
The modular mechanical design enables seamless installation and onboard maintenance, for significant time and cost savings.
The liquid cooling system dissipates heat generated by the motor and spinning bearings while also cooling the inverter and hydraulic manifold.
The Smartgyro automatically locks the gyro's counteracting forces during high-speed turns to make for smoother boating.
The pressurized, closed loop braking system dynamically controls the gyro using hydraulic cylinders and proportional valve.
The gyro control module uses motion sensors and an Inertial Measuring Unit to monitor and process real-time boat behavior data. Particular care has been put on safety: the electronic module acquires several physical parameters of the machine, warning the operator with specific messages.
To increase overall efficiency the flywheel rotates in a sealed vacuum, minimizing air drag to increase performance, reduce heat and power consumption. For easier service onboard, the built-in pump automatically restores the vacuum.
SEAMLESS INSTALLATION
WE DON'T JUST MAKE INSTALLATION POSSIBLE. WE MAKE IT EASY.
Whether refitting a classic cruiser or building a modern yacht, Smartgyro's unique modular construction makes the process seamless.
By designing a unit that can be fully disassembled, Smartgyro has created new installation opportunities in vessels with small access spaces.
EXISTING BOATS
The base frame can be broken down into four parts to allow for installation through narrow access hatches, making refitting easier and more cost-efficient


NEW BOATS
The unit's compact dimensions allow boat builders to easily integrate Smartgyro into vessel design, including taking advantage of empty hull space
WORLD-CLASS WARRANTY
From installation to maintenance and beyond, we are committed to keeping our customers on the water. Smartgyro recreational units come with unique three year / 2000 hours warranty coverage for unrivaled peace of mind.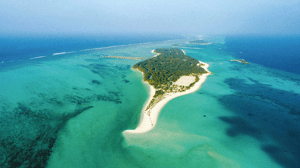 GLOBAL NETWORK
Smartgyro boasts a worldwide distribution network backed by strategic partner YANMAR and its companies, including VETUS, Maxwell, and Flexofold.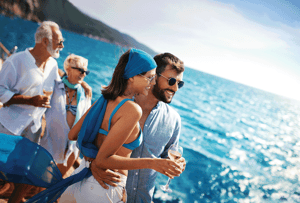 LATEST NEWS
FROM SMARTGYRO
Read our latest news about product innovations, events and company information.